Zurich Erlang Factory Lite 12
Event date:
Monday, April 23, 2012 - 00:00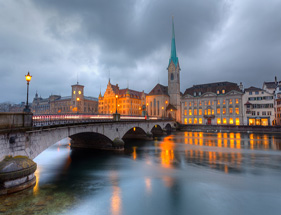 Together with the Zurich FLOSS and IT geeks and hosted by ETH Zurich,  we will be holding an Erlang Factory Lite on the 23 April 2012. The Factory Lite will be a chance for you to learn, socialise and network with some fantastic names.
The Erlang Factory Lite is open to everybody with any level of Erlang experience from newbies to experienced developers and is free to attend.
Why not come along and meet up with like-minded developers and architects and find out how more firms are using Erlang/OTP to solve previously intractable problems.
ETH Zurich
Zurich FLOSS and IT geeks
ETH Zurich has come to symbolise excellent education, groundbreaking basic research and applied results that are beneficial for society as a whole.

Founded in 1855, it today offers researchers an inspiring environment and students a comprehensive education as one of the leading international universities for technology and the natural sciences.

ETH Zurich has more than 17,000 students from approximately 80 countries, 3,800 of whom are doctoral candidates. More than 400 professors teach and conduct research in the areas of engineering, architecture, mathematics, natural sciences, system-oriented sciences, and management and social sciences.
 

The Zurich FLOSS and IT geeks is a group of like-minded people with a variety of geeky interests. These include: operating systems, cryptography and security, programming languages and frameworks, messaging, newfangled data stores... anything that could arouse an IT geek, preferably free and open source!

 

A wide range of events are always being organised, go and find one now!

 

 

ethz.ch
zhgeeks.org