St Andrews Factory Lite 2012
Event date:
Friday, June 15, 2012 - 00:00 to Wednesday, July 18, 2012 - 13:45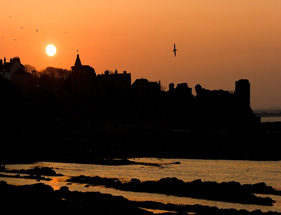 Together with the TFP Conference and hosted by St Andrews University,  we will be holding an Erlang Factory Lite on the 15 June 2012. The Factory Lite will be a chance for you to learn, socialise and network with some fantastic names.
The Erlang Factory Lite is open to everybody with any level of Erlang experience from newbies to experienced developers and is free to attend.
Why not come along and meet up with like-minded developers and architects and find out how more firms are using Erlang/OTP to solve previously intractable problems.
Trends in Fuctional Programming 2012
Erlang Solutions
The symposium is an international forum for researchers with interests in all aspects of functional programming, taking a broad view of current and future trends in the area of functional programming. It aspires to be a lively environment for presenting the latest research results, and other contributions (see below), described in draft papers submitted prior to the symposium. A formal post-symposium refereeing process then selects a subset of the articles presented at the symposium and submitted for formal publication, as a Springer Lecture Notes in Computer Science volume, as they were for the TFP 2010 selected papers.

Erlang Solutions specialises in providing businesses with truly scalable solutions through the creation, integration, delivery and lifetime support of products and services based on the Erlang programming language; we work with customers from small developers to Fortune 500 corporations.
 
Erlang Solutions is the only company of its kind totally focused on Erlang and the Erlang community, offering industry-leading research, development, training and worldwide support. This helps our customers realise the potential of Erlang-based solutions, with all the inherent benefits of the speed to market, low lifetime cost, extreme reliability and scalability offered by Erlang.

TFP Conference
erlang-solutions.com