Krakow Erlang Factory Lite - 2 March 2012
Event date:
Friday, March 2, 2012 - 18:30
02 Mar 2012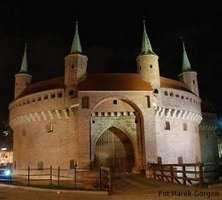 Returning for a third year, the Krakow Erlang Factory Lite is a meeting devoted to Erlang and its potential. It is also a chance for you to learn, socialise and network with some fantastic names.
The Erlang Factory Lite is open to everybody with any level of Erlang experience from newbies to experienced developers. Why not come along and meet up with like-minded developers and architects and find out how more firms are using Erlang/OTP to solve previously intractable problems.
For those of you who are not familiar with Erlang yet, here you can find information about the language in Polish and here in English.
We are talking talk submissions, so if you have something you would like to share with the Erlang Community, then please submit a talk.