Brisbane Factory Lite - 4 December 2011
Event date:
Sunday, December 4, 2011 - 18:02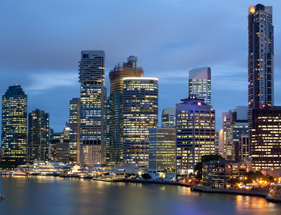 Together with YOW! and hosted by Queensland University of Technology,  we will be holding an Erlang Factory Lite on the 4 December. The Factory Lite will be a chance for you to learn, socialise and network with some fantastic names.
The Erlang Factory Lite is open to everybody with any level of Erlang experience from newbies to experienced developers.
Why not come along and meet up with like-minded developers and architects and find out how more firms are using Erlang/OTP to solve previously intractable problems.
We will also be offering an Erlang Express 3 day course running 7 - 9 December 2011. For more details about this please see the University page.
| | |
| --- | --- |
| YOW! | Queensland University of Technology |
| The YOW! 2011 Developer Conference offers outstanding opportunities to learn more about the latest practices, technologies and methods and for building innovative software solutions! Don't miss this opportunity to hear and meet international software experts and network with the other talented developers in Australia. | Based in Brisbane, QUT is a top Australian university with global connections and a reputation for quality undergraduate and postgraduate courses, a wide range of studies and applied research best suited to the needs of industry and the community. |
| YOWconferences.com | QUT.com |